Warranty
All products we sell from Far Sports are in good quality and under strict quality test before shipment. We will try our best to avoid any quality problem.
We promise warranty for quality in 18 months. We will repair or replace the defective part free of charge if defects were found in 3 months. You will only need to pay the shipping cost if the defects were found after 3 months and within 18 months. This warranty is non-transferable and valid to the original purchaser of the product only. After 18 months, we will still handle the quality problems with certain charge.
The following improper use will void your warranty
Crashes and accidents
Misuse (off-road riding, jumping, trick riding, Cyclocross, etc)
Modification of wheels or Improper assembly
Tire pressure exceeding 130psi
Normal wear and tear
Improper follow-up maintenance or maintenance by an unauthorized technician.
Installation of parts or accessories not originally intended for, or not compatible with the wheel set as sold
Damage or deterioration on the surface finish or appearance which has no effect on the function
Damages caused by natural disaster
This warranty does not cover
Normal wear items (bearings, skewers, spokes etc)
Surface finishes and cosmetic treatments (anodizing, decals, etc)
All other bicycle components
Consequential or incidental damages (where applicable)
Warning: If you do not follow these guidelines the warranty will be void.
Use brake pads for carbon rims only. Change brake pads when wear is indicated.
Use high pressure rim tape for clincher wheels.
Clean rim surface and brake pads before you use your wheels.
Exceed the maximum tire inflation pressure recommended. Road: 130psi; MTB: 65psi
Quality
Our products are produced in strict accordance with the European standard ISO 4210. Our impact tests are with more strength than ISO 4210. In addition to standard quality monitoring, we also test the braking performance of each batch of rims.
Impact test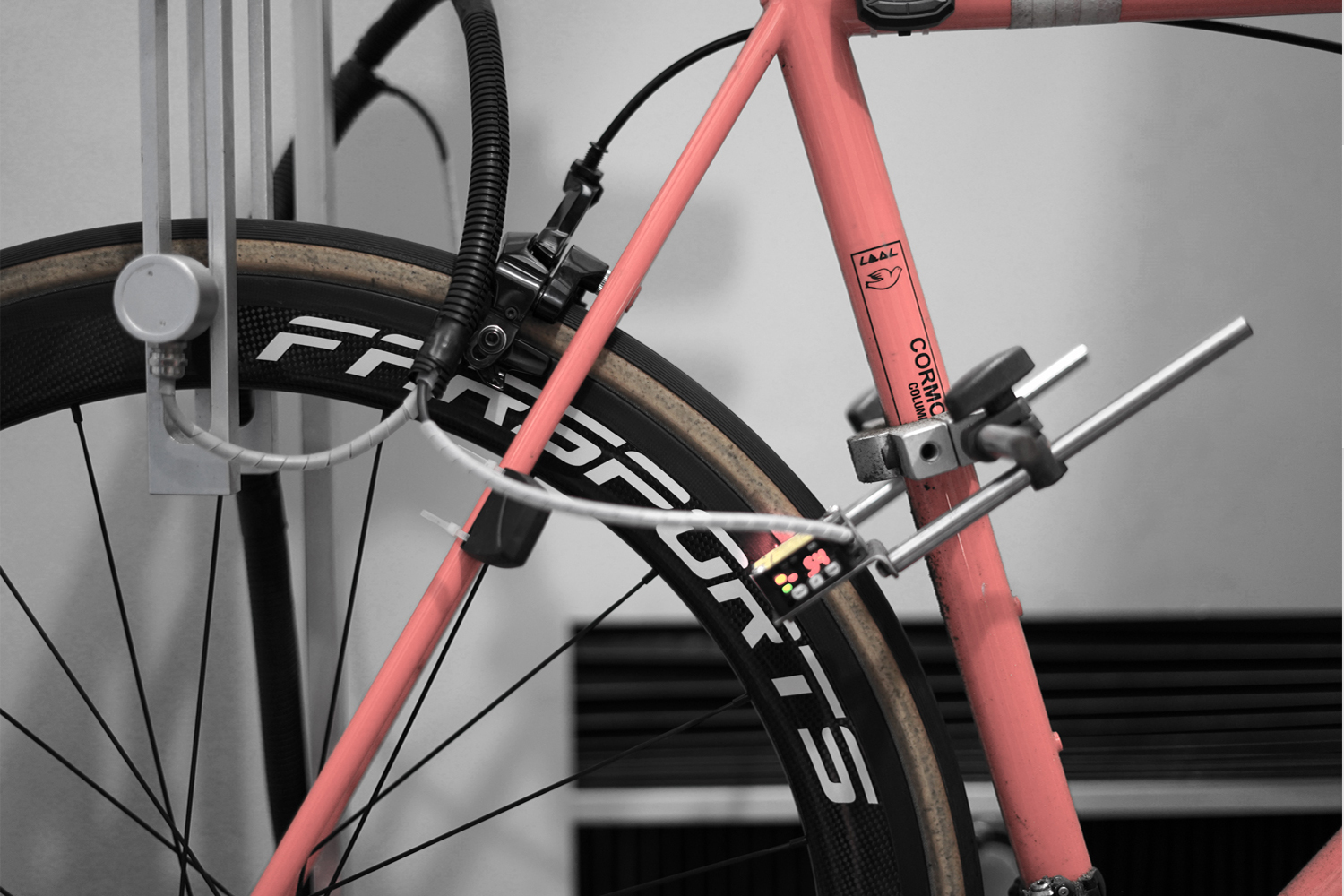 Brake test